For the last week and a half, I've stood in what Mark Batterson would call a
thin place
, and--even as I've drawn close to God--I've struggled in processing and understanding what's been happening inside and all around me, let alone in sharing. It's been a little like trying to work a slide puzzle with a bunch of other people.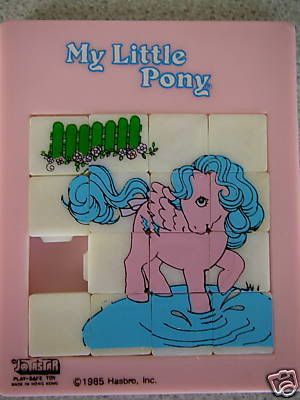 It's also been very much like standing at the edge of the ocean and feeling awestruck by what I see, all the while realizing that my eye is seeing next to nothing of what really
is
, as my eye sees nothing beneath the waves, nothing beyond eight or ten miles of water, nothing but so far up and over.
I need to preface the rest by writing: what I am going to
try
to share, now, is about neither my friends nor me. It's about God and a thin place in my walk with Him. It's about where I've been standing: what I've been thinking, feeling, and experiencing. It's just the edge of something far bigger, but--even in my smallness and limited vision--I've been completely overwhelmed by it.
On Thursday, February 3rd, Rachel called to say that Bob was on his way to the hospital and might not be with us much longer. Before we ended our phone conversation, I led us in prayer.
I need to interrupt myself to share: I'm pretty sure I've prayed over the phone with others a total of five times in my entire life, all within the past three months. I overheard Sharon praying over the phone the week before Thanksgiving while we were driving up Afton Mountain in my van. I was unbelievably blessed in being her captive audience and have felt called, ever since, to work toward becoming someone who--while on the phone--says, not: I will be praying for you, but, instead: let me pray with you right now.
Praying with Rachel while Bob was in route to the hospital was very difficult. I was not nervous or uncomfortable in any way, but I struggled because I loved Bob and was sad and sorry for his suffering. I struggled even more because Rachel was crying while I prayed, which, inside, felt a little like someone was trying to wring water out of my heart.
A while later, after a prayer request had been sent, I got a text message from Sharon, saying something like: "I'm so sorry about Bob, and I'm sitting in a restaurant praying, pretending I'm with you and Rachel."
I texted back something like: "It's working. I led Rachel and myself in prayer over the phone. It was very hard, and I got through it only by pretending I was you."
The days that followed were incredibly difficult. After spending time in Bob's hospital room and waiting for Cade and three of his friends to fall asleep, I took Charleigh to bed with me Friday night, February 4th. She woke up several times throughout the night, and--each time she interrupted my sleeping--I thought of Bob, prayed, and recited parts of the 23rd Psalm in my mind. Bob went to be with Jesus the next morning, after which I cried a lot more than I'd expected. Despite the fact that I'm one of only four choir members, I didn't go to church on Sunday; I sent my sad, improperly baked (as my oven was broken) communion bread with my son, and my son with my husband. I felt sad for myself and sadder for Rachel, and I couldn't tell which of my tears were for whom. I felt like I had work to do, but I didn't know what, and I wanted to help Rachel, but I didn't know how, and--feeling stuck--I prayed and cried, cried and prayed.
On Wednesday, February 9th, I e-mailed
Anne Conder
(someone I didn't know) and requested prayer. I had been following her blog for a couple weeks, and--after I read one of her posts that morning--I looked at a picture of her happy face and thought: she would pray for me. And she did, right away; she e-mailed a gorgeous prayer for both Rachel and me. I cried while reading it but, afterward, felt a little bit lighter. Then I watched
this video
of Ann Voskamp discussing the second chapter of her book, which--since I don't yet own the book--I haven't yet read. But she was talking (among other things) about thanksgiving as preceding joy, and I felt inspired, suddenly, to write a
prayer of thanksgiving
for all the riches Bob brought to my life. I felt better after every line written and was on the very last sentence, bumping up against the "amen," when Rachel called.
Rachel said something like: "I need you to pray for me, since I will be speaking at Bob's memorial service, and I have nothing prepared."
And I said: "Well, as it turns out, I've just written a prayer of thanksgiving for Bob, and you can have it." I read it to her, and we both cried and talked about the amazing unfolding of things. It was not the first time Rachel and I had intersected at Bob, and I could tell she felt better and more confident after we talked.
Rachel did not read my words at the memorial service but, instead, allowed them to inspire her own prayer of thanksgiving: a beautiful homage to her very close relationship with Bob.
But think about this for a moment: Rachel and I prayed together and separately for Bob. Sharon prayed for Bob, Rachel, and me. I prayed with Rachel. I prayed
for
Rachel. I prayed
to help
Rachel. Anne prayed for Rachel and me. I prayed my thanks, for Bob, to God. Rachel called to request prayer. My prayer of thankgiving was an answer
to my own prayer to help her
. Interlaced with these have been the prayers of my mom, my pastor, other friends. They prayed for Bob, for me, for Rachel, for me in my efforts to support Rachel.
And look: I know these prayers are nothing in the great sea of prayers that have poured and trickled into our celebrating Bob, today, let alone into our very lives. What little I have seen and grasped makes me want to put my head down and cry in awe. My head and heart aren't capable of holding much more!
My prayer-warrior friend Billy Brown wrote, once: "When we are asked to pray for someone or feel the need to pray, that is God's invitation for us to join Him in His work. So prayer is to inform us to what God is doing that we may experience God and learn Kingdom ways." I think I am starting...just starting...to get it.
Thanks be to God.
Bob planned his memorial service. The first scripture reading listed in the bulletin is Psalm 23, which I recited in my own little head in the sea of my own little bed, in the bedroom of the house where I live in the middle of the woods...in Bob's last hours. I had never before recited Psalm 23 while thinking of someone, but I did that night. God was awake, and He gave me the words, and He heard them in the silence of my own mind. Amazing.