I wrote my 400th post two posts ago, and I hit my two-year, blogging anniversary two weeks ago; I just haven't made time to say these (and many other) things, until now. And it really
hasn't
been a matter of finding time, just of making time.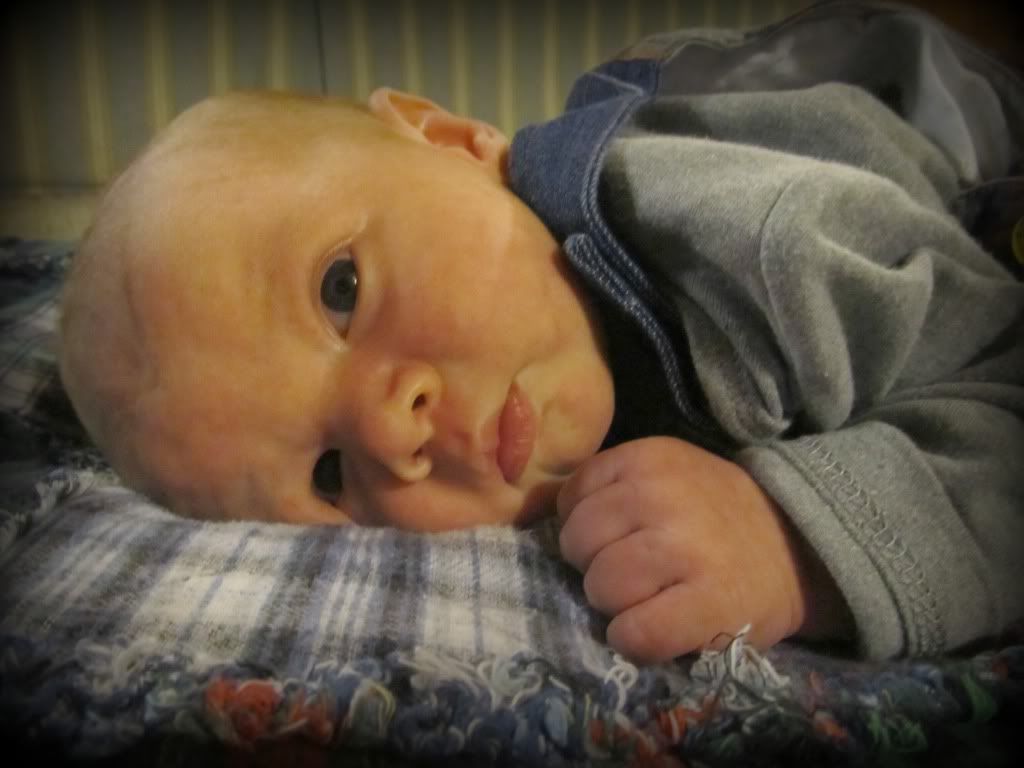 He brought with him a deep hush: a peace unlike any I've ever experienced, before. He's my easiest baby, so far (by far), but the peace is bigger than he. I've been just sort of soaking it all in: getting reacquainted with a body that can drink a glass of milk, eat a piece of pie, and load the dishwasher without feeling like its legs might go out from under it, like it might hit its head on the way down.
Too, I've been getting reacquainted with my better, more patient self. Maybe it sounds strange, but everything's so much easier, now. It's as though I were trudging through knee-high mud with inappropriate shoes and a backpack full of rocks, and I've arrived on the other side.
At the ripe, old age of two weeks and two days, he caught his sisters' cold. I was so afraid he'd choke that I sat up straight as a poker all night, holding him. My incision still hasn't healed completely, and I have a clogged duct in my left breast. But any and all discomfort has seemed minimal since I've handed off my burden, rediscovered the bones of my feet.
I'd expected a period of high adjustment, but I see more clearly than ever: we were all waiting for him. At last, we're all here, and the blessing--the miracle!--of that isn't lost on me.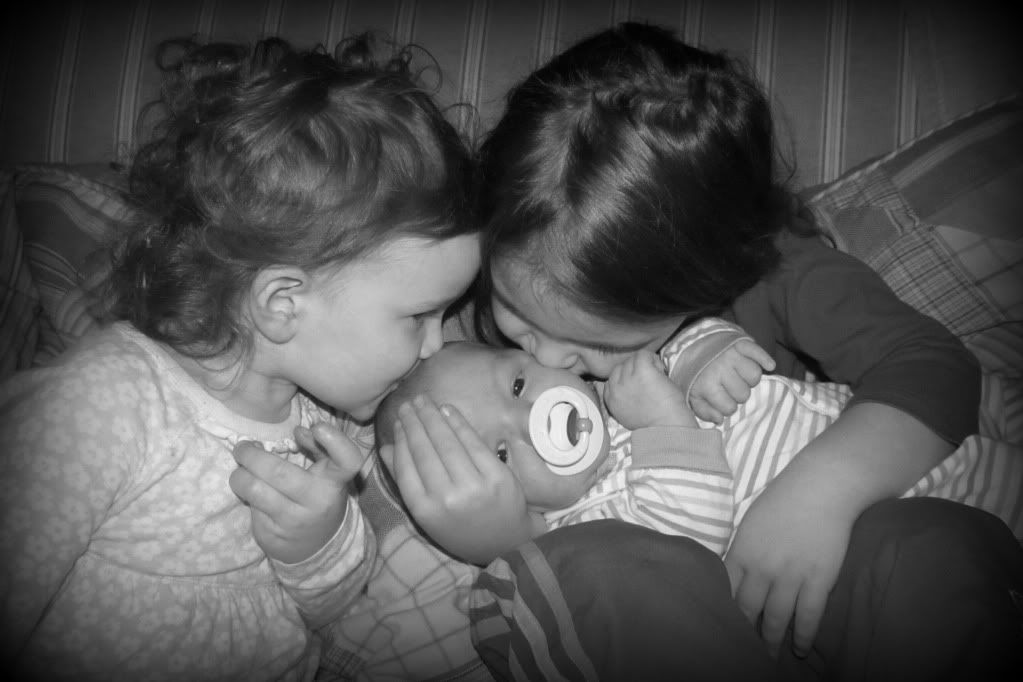 Jim (down over a hundred pounds, now, since surgery) has given me lots of space and time to do my thing, which is to say: I've spent long hours nursing, snuggling, and sleeping with our baby. I whisper secrets to that boy in the shadows, and he looks deep into my eyes and smiles. Say what you will: at three weeks, he already knows.
**To see Becky's gorgeous, hospital photos of Baby Chip, please click here.