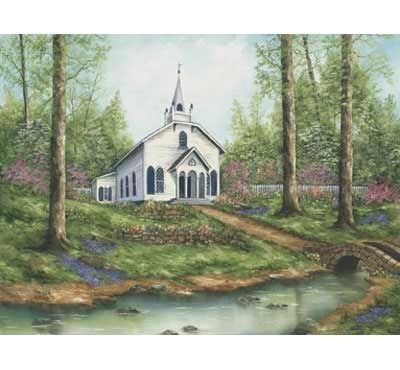 from photobucket
My mom would probably tell you I'm resistant to change, but I know the truth: I'm
great
with change.
When I'm in control of it.
If I decide I'm about the change, I'll jump in with both feet and splash around happy as a pig in poop. But if the change is thrust upon me?
Whew.
At points, I've more than dragged my heels; I've thrown myself on the ground as dead weight and said: you're going to have to drag me from here to there like a two-hundred-pound sack of potatoes.
To Jim Dear's credit? He can flat-out do it, and has. He is, hands-down, the strongest and most strong-willed person I've ever known. I'm so glad he's my husband: not because he doesn't infuriate me, in the heat of the moment, but because he turns out to be right every dad-gummed time. Which is also somewhat infuriating.
This story isn't about Jim's dragging me, but it
is
about change. I've blogged bits of it before, but not all of it, because it's still happening.
It goes like this: I was happy as I'd ever been in a church. My church had really helped me in reconnecting with God, also in discovering and using my spiritual gift. I was growing, learning, serving, even leading. I was more invested than I'd ever been, in a church.
Then I reconnected with Jim (almost thirteen years after our break-up, and almost eleven years after our last seeing one another at graduation), and we married three months later. It was a whirlwind! He moved into my bitty house, in my county, in my state. I quite expected him to fill perfectly every corner of the cozy box that was my life.
But my church wasn't a good fit for Jim, and he knew right away. When he told me we'd be moving on, I curled into a ball on the floor and sobbed.
Jim's kind eyes and heart recognized: I'd hurt more, in leaving, than he'd hurt in staying. He agreed not only to stick it out for awhile, but also to try a small group. Additionally, he supported me in my area of ministry, by which I mean: he got in there and served alongside me.
I prayed for 18 months before I felt like I was ready to leave, and, even then, I sought permission from my former pastor to continue serving at his church. That was over 2.5 years ago. I remained in leadership for the first 16 months, and--just this week--I ended my service on part of the team.
What I'm saying is: I've been weaning myself off my former church for
four years
, and I'm still not altogether detached; I remain
happily
on its Prayer Team, and I host
happily
one of its small groups.
Jim's been involved all along.
So, what's the point? I've more than several:
It's possible (and even enjoyable) to have a patchwork church existence if the leaders of the churches in question have a kingdom-sized vision. I do recommend being completely open and honest with the church leaders so they have a clear understanding of what's happening, and why.
When I decided to respond to God's callings on my life--regardless of buildings or groups of people--I experienced a great deal of freedom. And peace. What I mean by that is: to this day, I don't have to let go of everything and everyone I love about my former church. Because we are all part of THE church. Together.
Gifts (spiritual and otherwise!) don't live in a building; they live inside people. God has a plan for both their use and their development. Jim and I found our current church almost right away, and I recognized it as such because its people embraced both my singing voice and my friends at the adult home.
I discovered: God really cares about my struggles with change. Over a period of four years, He's moved me so gently and lovingly from one church to another! God and I, together, have ever so gradually tipped the scale until, now, I can concentrate almost all of my efforts at my current church. In fact, I've a couple new things on the horizon; will you join me in praying they go well? (I'm so excited!)
Please
do
share if I can join
you
in praying for the right church home! Trust me: no one understands more than I how overwhelming (and even traumatic!) it can be to leave a church and/or to look for a new one!