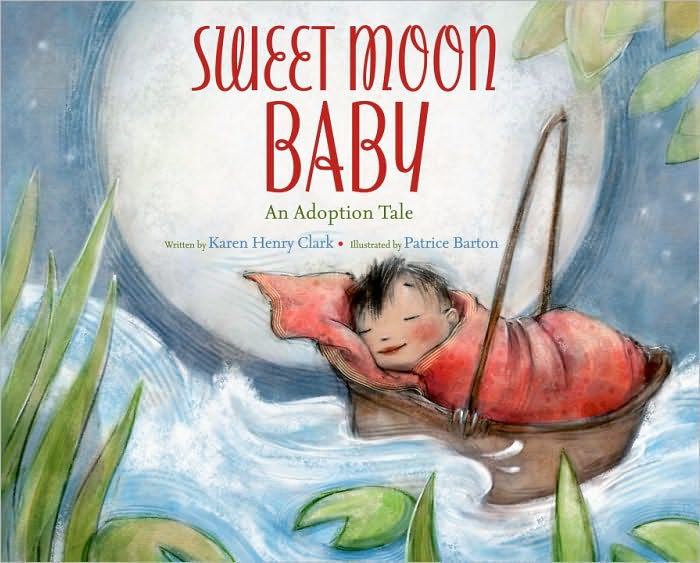 I experienced Karen Henry Clark's Sweet Moon Baby: An Adoption Tale for the first time this morning, through children's story time at my local library. I fell head-over-heels in love with it.

With love, the baby's birth parents send her off like Baby Moses, in a basket. Various animals (turtle, peacock, etc.) carry the baby along, passing her from one to the other, which I love (reminds me of those who have helped me carry me through different points of my life).

The baby sleeps peacefully throughout her journey. Meanwhile, her adoptive parents wait for her and make loving preparations. She awakens to find her new family a perfect fit.

My favorite thing about this book is the author's gorgeous perspective on the release of the birth parents, also the time of waiting for adopted children and adoptive parents. I appreciate the way the characters live out the time before the child makes her way to her new family and how that time proves to have been well spent: how, in the end, the child arrives at the perfect time.

Beautiful, beautiful book. I recommend it for all adoptive and would-be adoptive parents, all adopted children, and oh! all siblings or would-be siblings of adopted children.