My man worked from home to insure our being on time, and we were, all six of us. The little girls were dressed--down to their fleece-lined boots--in street clothes, and I reminded them on the way into the studio: "You're only going to watch, this time, not dance."
But after we introduced ourselves, the teacher invited the girls to dance, after all. "I didn't bring any special clothes for them," I said.
"That's ok," she said, smiling wide. "They're fine. Their shoes are fine," and in a flash, the girls were ahead of her, gone behind the curtain. "I'll keep it pushed to the side a little," she called over her shoulder, "so you can peek in on them."
The music started, and Clementine tried to follow along from the start. Charleigh, though, stood perfectly still, taking in everything through her wide, gray eyes. I recognized and felt, to my very bones, the anxiety in her pale, pixie face. I could hardly tear myself from the curtain, but I was afraid that--if she saw me--she would tear
herself
from her uncomfortable spot on the floor and run to me.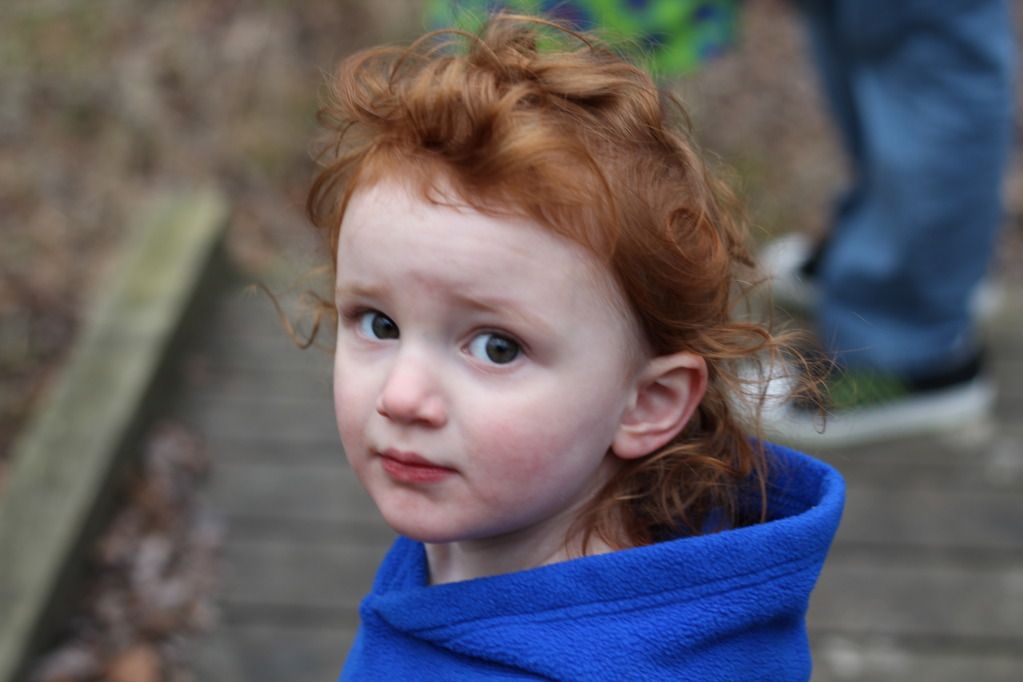 Over and over, I spied on Charleigh and found her yet frozen in place. "Maybe she's not ready," I whispered to Jim. "Maybe she's too young."
Funny how--in moments like that--a mommy remembers every time she's been afraid to try; or has tried and been less than the best; or has tried and failed, utterly. How she holds her breath, takes her hand and presses into that spot just above her heart, and teeters (wanting to spare her wide-eyed darling every sort of disappointment) on the cold, sharp edge of tension.
She teeters, but, in the end, she waits.
And thank goodness, because--long before the music stops--the toe of her darling is apt to start tapping: the eyes shining, the lips upturning. Soon and very soon, her red-headed sprite might just hug her tighter than tight and whisper in her ear: "Mama, Ima be a ballerina."
In which case--even as the same words roll off her tongue--a mommy will remember all the times her parents looked her straight on and said, with utter confidence: "Yes. Of course you will."